Accommodation
Where you can sleep
Sleep in the heart of the desert

Priceless experience to sleep in the heart of the desert and watch the million and one stars shining bright for you on top, anywhere you look. The shooting stars experience is amazing in this desert and the sunrise on top of the rocks stunning and memory you will never forget…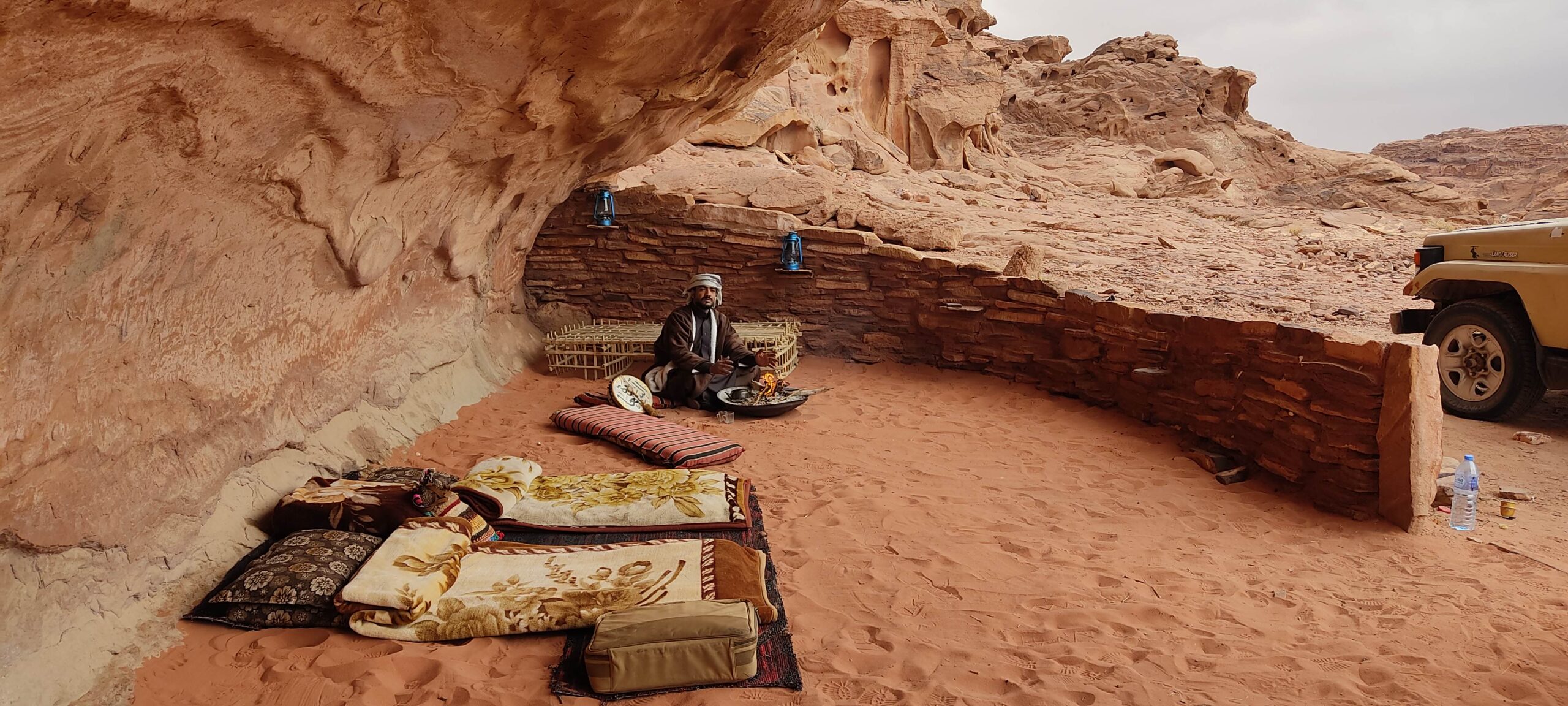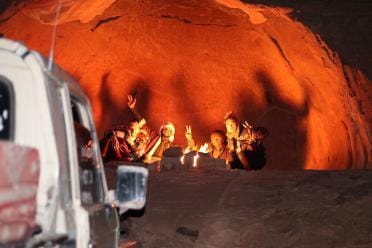 SLEEP in a natural cave / under the stars

If you are a nature lover, you want to be alone with yourself or with your group, family, friends in nature. No camp, no light, no noise. Just you and the fire and your mattress and million and one star on top of you when you close your eyes. When you wake up, the sun will greet you just in front.
In this adventure, you can sleep in one of the million natural caves in this magnificent desert.
Ask us for special Price 🙂
Price includes: Pick up and drop off to Wadi Rum Village, dinner and breakfast, water and tea. Of course the matress and blankets 🙂 
Sleep in our Bedouin Camp

If you need more comfort and a bed to sleep, but still want to have a nice desert Bedouin atmosphere: you can sleep in our Bedouin camp in the very heart of the desert.
No bubbles, no. But trust me, the atmosphere being with Bedouin staff who owns it and runs it and that takes care of their guests like family: PRICELESS.
No lights close by, no noise, just the stars and nature. You will sleep in your private tent, delicious traditional dinner will be served in a cozy atmosphere by the fire. The breakfast buffeet with delicious homemade food will be served for you when you are ready.

Ask us for your special price 🙂
Includes: private tent, dinner and breakfast with water, tea and coffee. Pick up and drop off to Wadi Rum Village
All our tours and sleeping you can also book in AIRBNB
Seeping under the stars in natural cave or Beduin style camp + amazing full day 4×4 tour through the magical desert to see all natural marvels of Wadi Rum Protected Area Desert.Camel ride, Sand Boarding, climbing, hiking… we make yor wish come through.
You can check it all in AIRBNB and book with us.
To AIRBNB booking
Have a Question?
Talk to us