Welcome to
Wadi Rum Desert
happy BEDOUIN experience
All our tours and sleeping you can also book in AIRBNB
Seeping under the stars in natural cave or Beduin style camp + amazing full day 4×4 tour through the magical desert to see all natural marvels of Wadi Rum Protected Area Desert.Camel ride, Sand Boarding, climbing, hiking… we make yor wish come through.
You can check it all in AIRBNB and book with us.
To AIRBNB booking
Jeep Tours & Camp & Stars…
Would you like to experience BEDOUIN lifestyle? Driving through the desert with a BEDOUIN explaining all? Sleeping in authentic BEDOUIN camp or in a CAVE in the heart of the desert where you can see the Milkey Way and other Galaxies? Eat delicious food cooked by the fire or UNDER THE SAND, as Bedouins traditionally do? Trekking a day with camels, as the Bedouins did?                                                                         You will LOVE IT!
We have the best competitive prices for YOU only

Contact us  +962 777 822 629 for YOUR special offer
In English, Po Polsku, Auf Deutsch, In Español
♦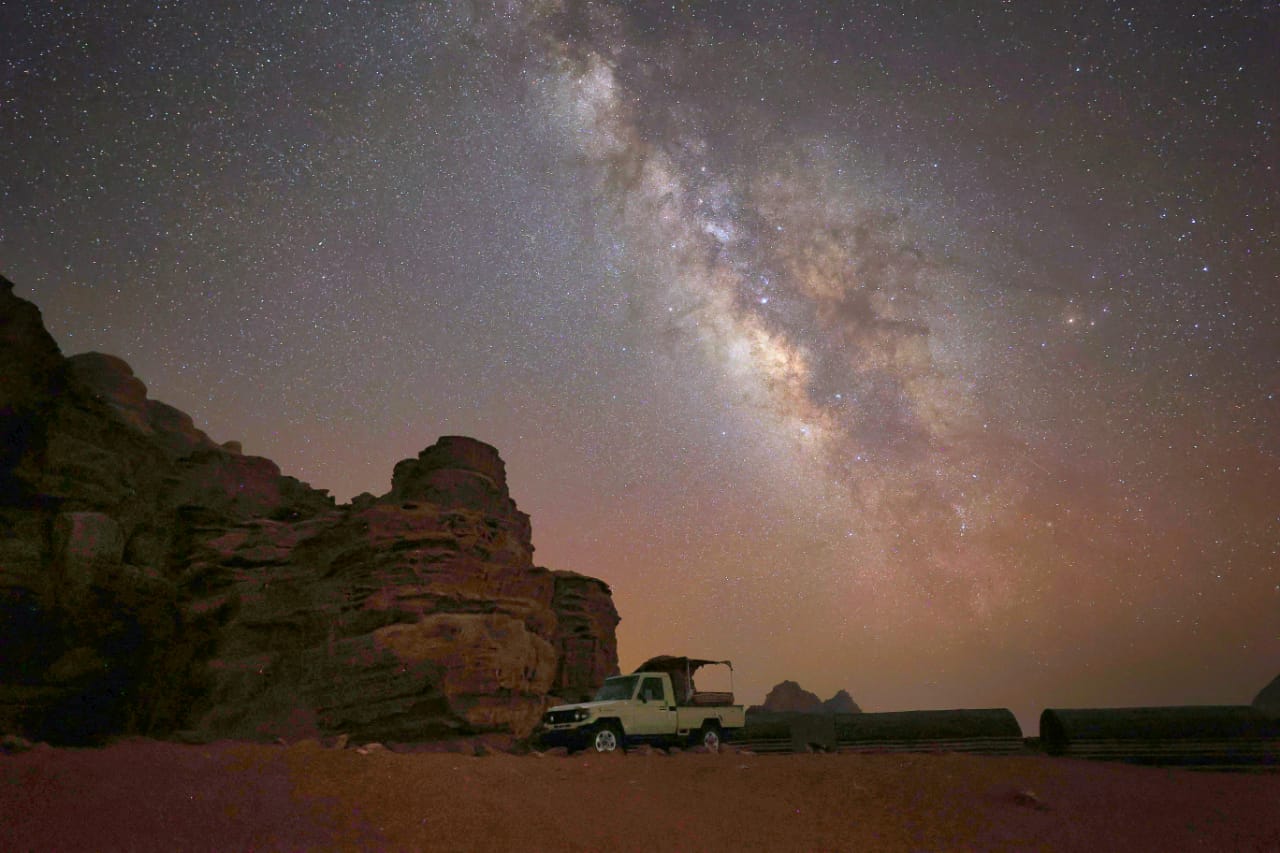 The experience in the desert with Eid Albloe was wonderful!!! Eid took care of us all the time, he took us beautiful photos and showed us amazing landscapes where some of them were outside from the classical tour. Everything was amazing! The camp was also very comfortable and very good price. We have a lot of fun!! Eid is the number one! For sure we will come back to enjoy wadi rum desert experience with Eid again!!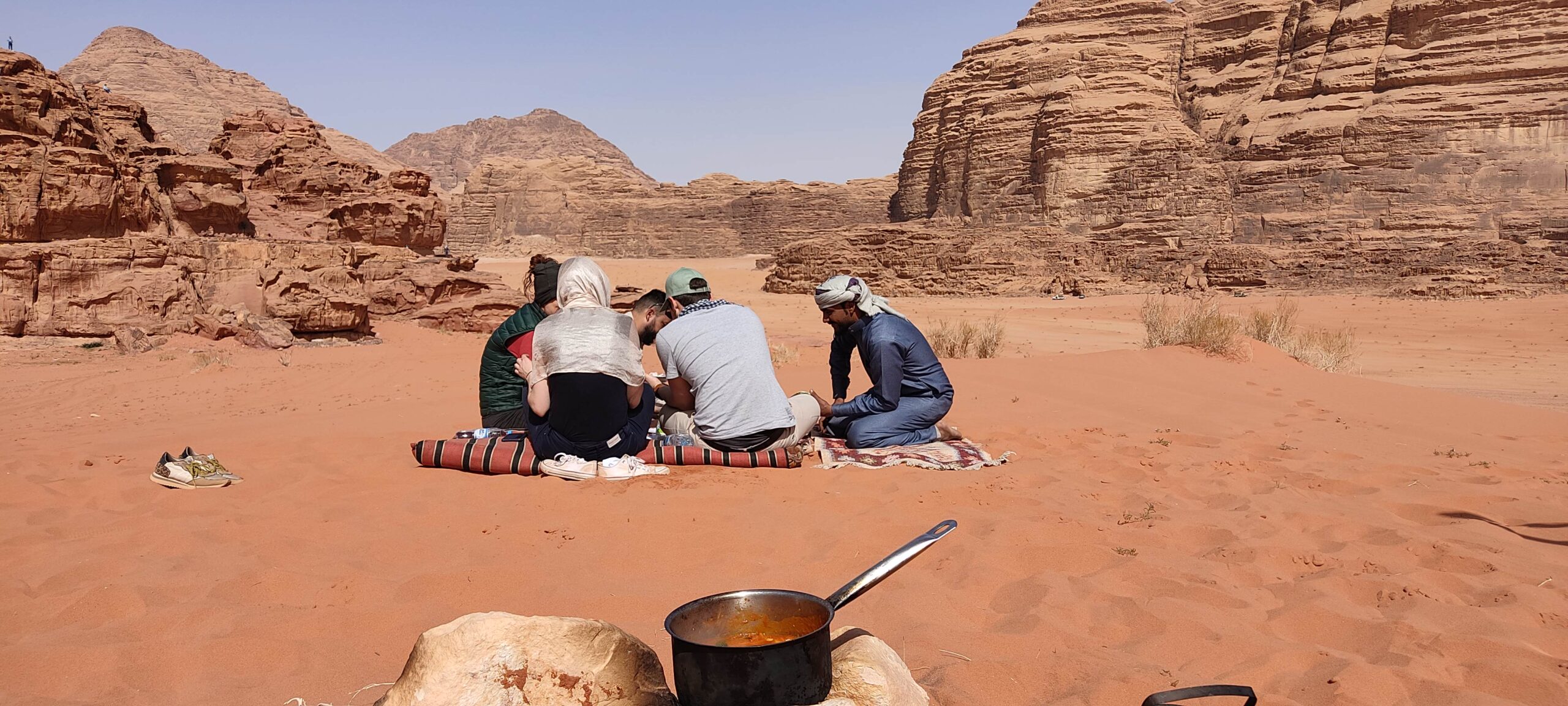 Wadi Rum Desert – our HAPPY Bedouin tours
Our JORDAN retreat
We can organise your Group RETREAT with amazing activities.

Contact us  +962 777 822 629 or +34616357321

YOU will LOVE it
In English, Po Polsku, Auf Deutsch, In Español
♥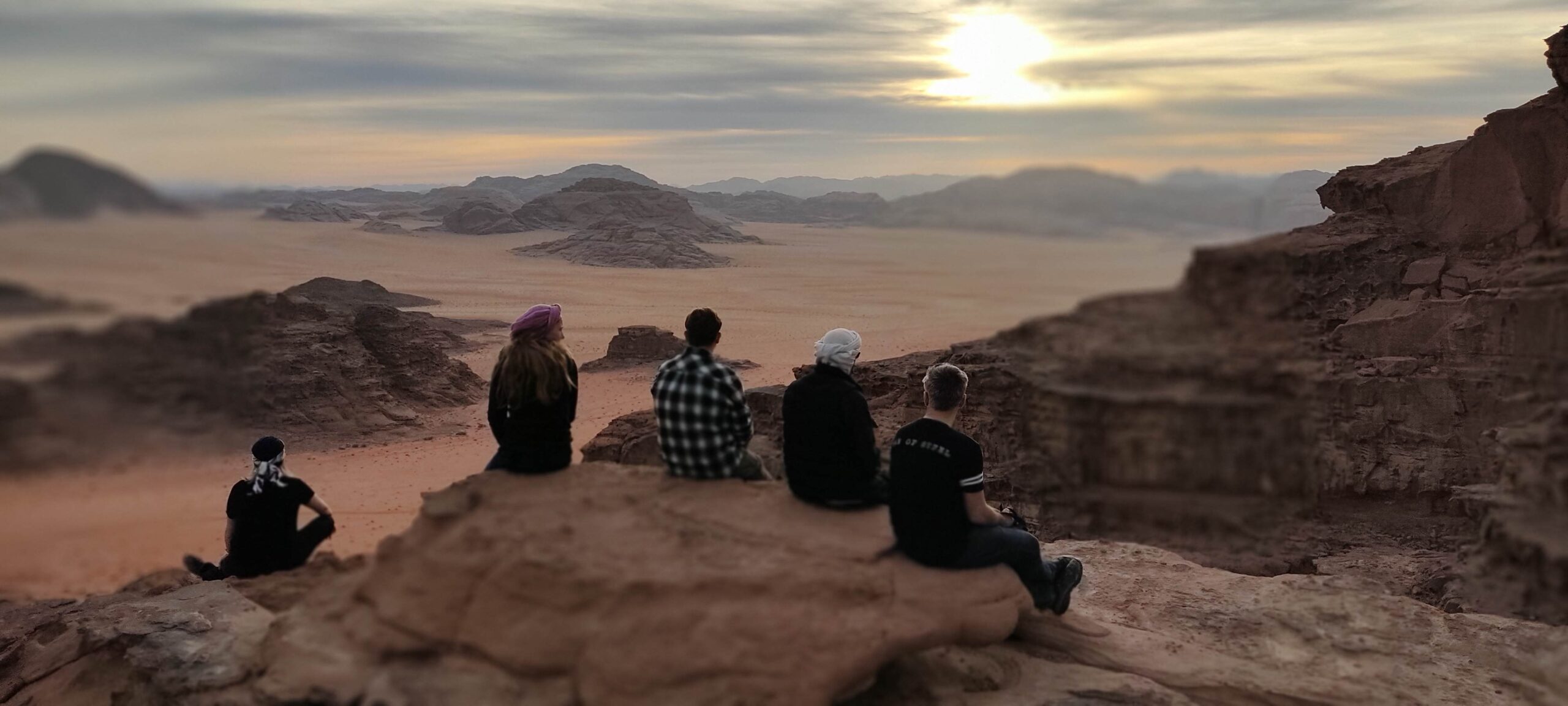 ♥ Our camp ♥
Sleep in Camp or Under the Stars
♥ Come and enjoy the beauty of the desert by night ♥

Wadi Rum Desert – natural marvels


Highly recommended the trip with Eid. It was a great time to spend 2 days with a night on the Wadi Rum dessert. With special food, evening, attractions, camels, hiking,... read more views, sandboarding, sunset and others! The best experience in my life. The host is very friendly and flexible.

59alicjas


12 February 2023

I highly recommend Eid.
He is a very easy-going, laidback and friendly guy. Eid is a genuine buduin, knowing the desert like the back of his own hand. Eid... read more is also a very skilled photographer and knows all the best spots for taking pictures!
He offers various type of trips - we chose spending night in the camp and a half-day trip in the desert the next day. It started with dining in the camp, where we could try typical local food and arabic tea. Overall it was amazing adventure, I hope to come back sometimes and explore Wadi Rum more

marta_violinist


5 February 2023

My friends and I had wonderful two days in Wadi Rum and we have Abdullah and Eid to thank for that. We can definitely recommend these toura with them!!! Abdullah... read more showed us such great places in the desert and told us about the life as a Bedouin. Eid organized us a night in the cave. And both were so nice and hospitable, we felt like old friends of them. Everyone travelling to Wadi Rum has to book one of the tours with them, REALLY. You will never forget this adventure 🙂

I2728UBreginaa


30 December 2022

I really recomend this Wadi Rum tour with Eid Albloe. A lot of laugh, the funny experience! We will back again.

Q2997JRmagdalenak


21 December 2022

Amazing time in Wadi Rum - We had an amazing overnight tour (Full-Day Jeep Tour) with Eid and his brother, Abdullah. Very interesting locations within the desert, nice lunch prepared by Abdullah, and delicious dinner cooked... read more by the camp team. The accommodation was also fully fine and we even got an upgrade as there was free space in the camp (being low-season period). Generally, we can only highly recommend Eid and his company if you would like to visit Wadi Rum.

Eva-H678


18 December 2022

Hands down the best experience you can have here in Wadi Rum. You can tell they truly care about the guests and giving their guests a true Bedouin experience. I... read more left so happy and so rejuvenated. The desert is a very special place.

alexisbY503YP


15 December 2022

Ready for some magic?
Make a reservation or ask us a question