Welcome to
Wadi Rum HAPPY
All our tours and sleeping you can also book in AIRBNB
Seeping under the stars in natural cave or Beduin style camp + amazing full day 4×4 tour through the magical desert to see all natural marvels of Wadi Rum Protected Area Desert.Camel ride, Sand Boarding, climbing, hiking… we make yor wish come through.
You can check it all in AIRBNB and book with us.
To AIRBNB booking
Tours
Jeep tours & Attractions
We have the best competitive prices
Contact us for YOUR special offer

In English, Po Polsku, Auf Deutsch, In Español
♦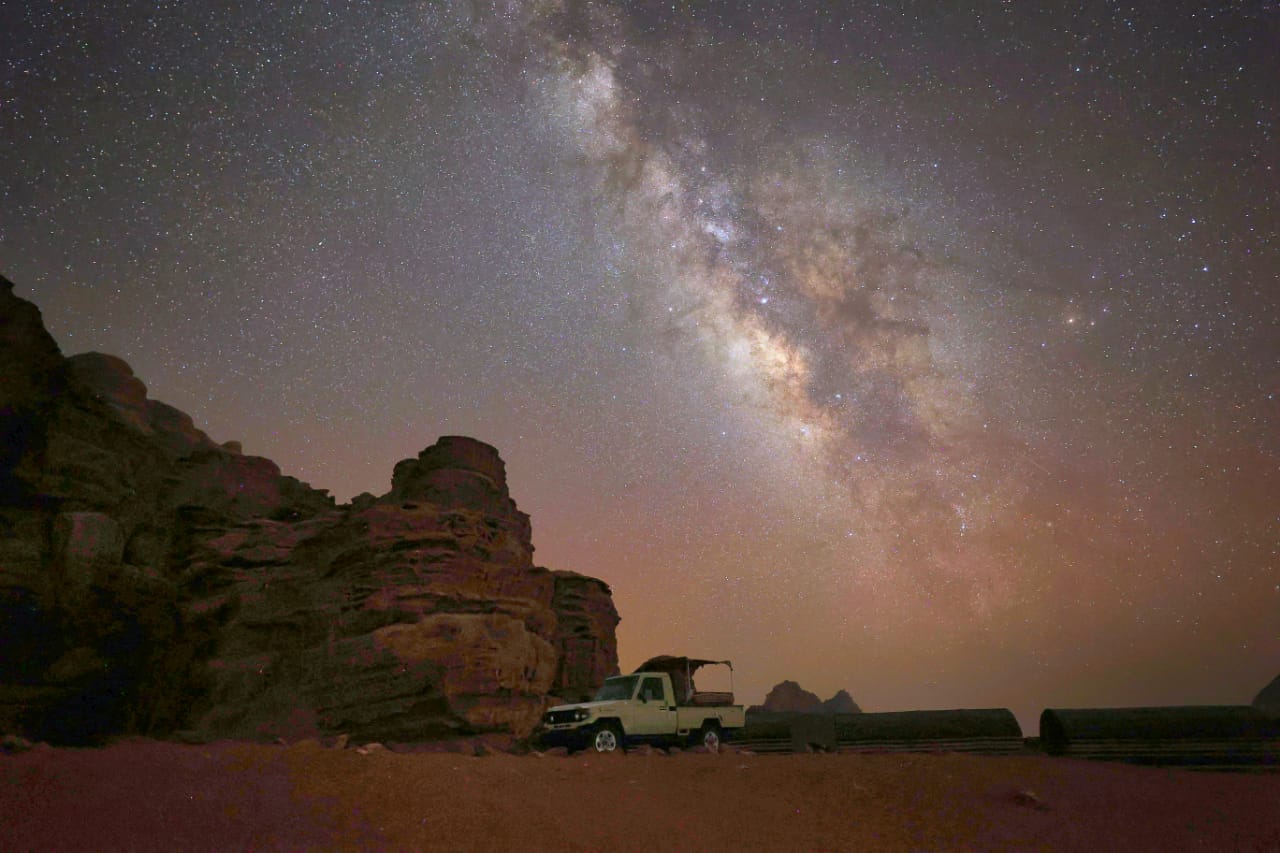 The experience in the desert with Eid Albloe was wonderful!!! Eid took care of us all the time, he took us beautiful photos and showed us amazing landscapes where some of them were outside from the classical tour. Everything was amazing! The camp was also very comfortable and very good price. We have a lot of fun!! Eid is the number one! For sure we will come back to enjoy wadi rum desert experience with Eid again!!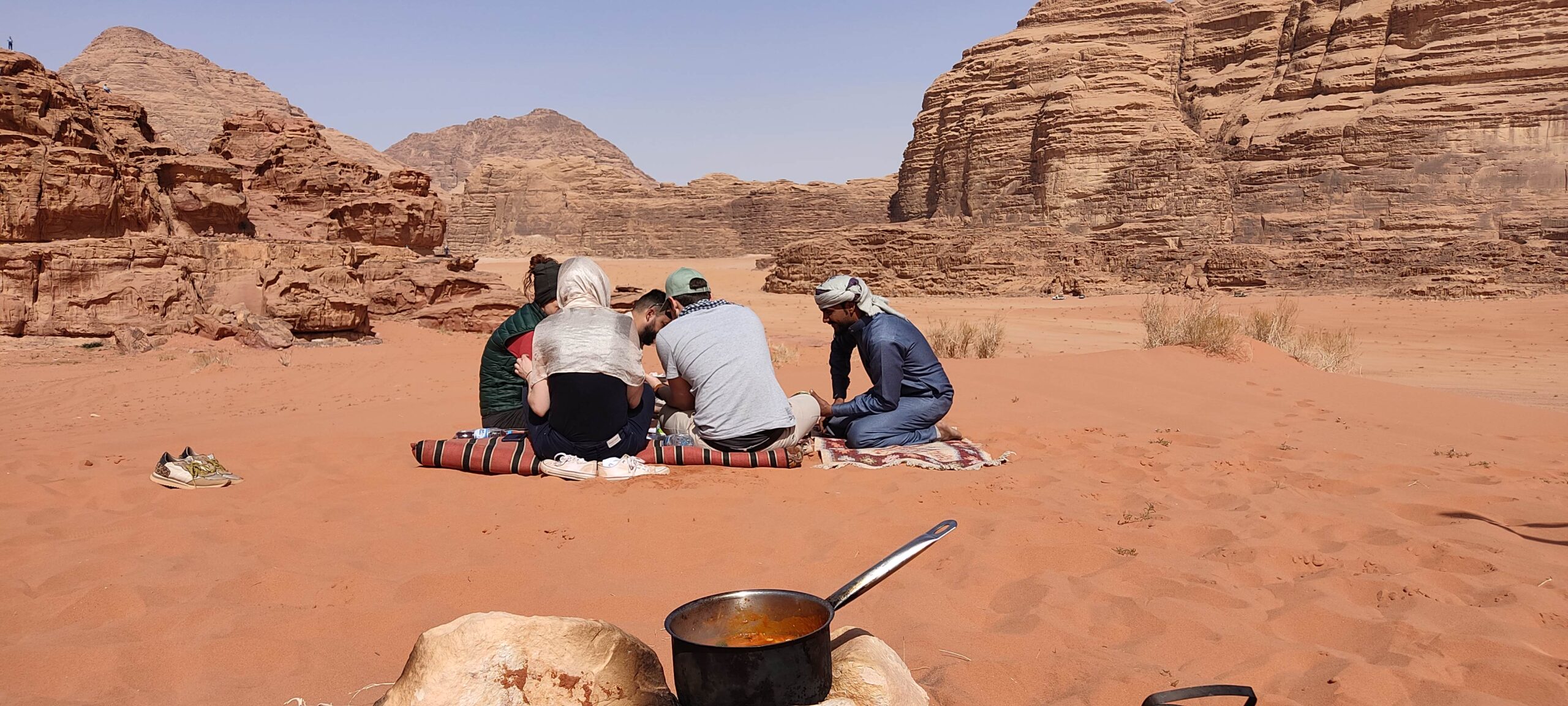 Jeep Tour &  Sleeping in Camp
Jeep Tour & sleeping in natural cave
Trekking the desert with Camels
Hiking the highest mountain Jebel Um Ad Dami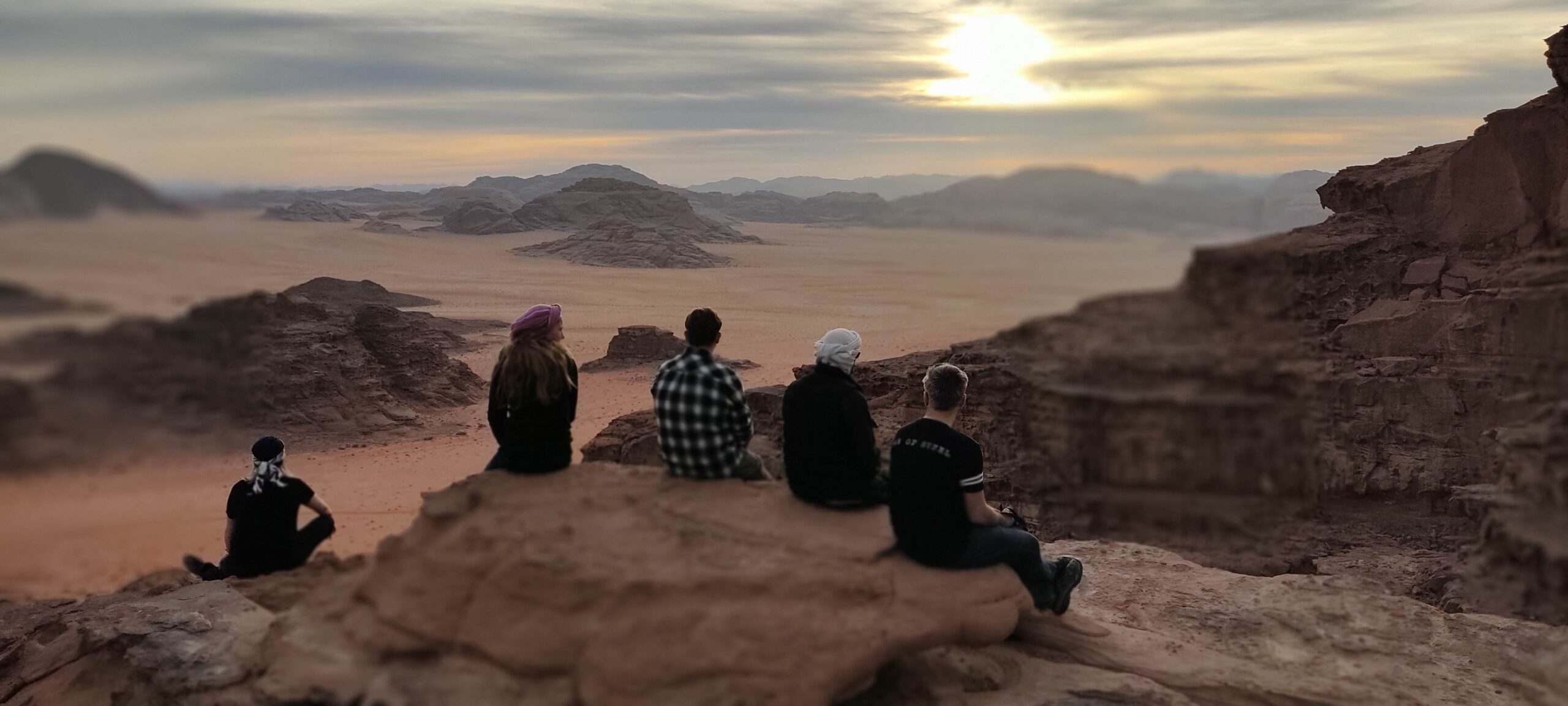 ♥ Our camp ♥
Sleep Under the Stars
♥ Come and enjoy the beauty of the desert by night ♥

Wadi Rum Desert – our HAPPY tours
Wadi Rum Desert – natural marvels


This was our favorite part of Jordan. Spending time with Eid in Wadi Rum desert. He took us places only bedouins know, he shared with us his knowledge and was... read more on top of that very fun to be with. We slept in a cave, alone with the stars, far away from other camps. Eid is a amazing cook and guide, we recommend 200% this experience that will be memorable.

ninonp217


23 September 2022

Travel with Eid arround WadiRum village and desert is an experience that you should live! I spend 5 days with him sleeping in different camps (very comfortable, delicious food) ... read more I will come back for sure! He is an expert beduin guide and he will lead an scpecific trip for you!!! Súper recommended

dolo_dulo


22 September 2022

We spent 3 days in the Wadi Rum with Eid and this really is an unforgettable experience. Eid knows all about this desert and showed us his own interesting spots... read more where no other tourist goes for a total immersion in the desert. On top of that he really is a fun person to spend your day with haha. You can either sleep in you tent or in the camp if you prefer to settle somewhere. He also cooked for us the local way and could heasily challenge grandma. Bonus point: if you like climbing, the Wadi Rum really is the place to go to and with Eid being a good climber himself to guide you, you may want to never come back home again!

edouardp577


7 August 2022

Eid will make you fall in love with Wadi Rum. He is a genius with activities day and night, be it night photography, star gazing, rock climbing...you will not be... read more Disappointed. Eid Albloe camp is a must visit/revisit

LinusExplorer2022


3 July 2022

It was the most amazing experience we had! Beautiful views, great atmosphere, delicious food and unique place to sleep in the cave with sky above us! The guide Eid is... read more so kind, fun and caring! It was once in a life time adventure and we would recommend it to everyone!

546olgah


23 June 2022

We are 3 friends and had a very nice and unique experience in Wadi Rum with Eid and Awad as our guides. In contrast to most other groups that we... read more met, we didn't feel like a mass tourist that was shipped through the desert. We have seen places where we didn't see any tourists at all and also had time in our own if we wished to have it. The food was traditional and tasty. The quality of the camp site was really good, especially the washroom was surprisingly well in operation: WCs and even a shower were available and energy has been produced through solar panels.

We would always book again with Eid and Awad! Thanks for the good time!

mariusg872


1 June 2022

Ready for some magic?
Make a reservation or ask us a question